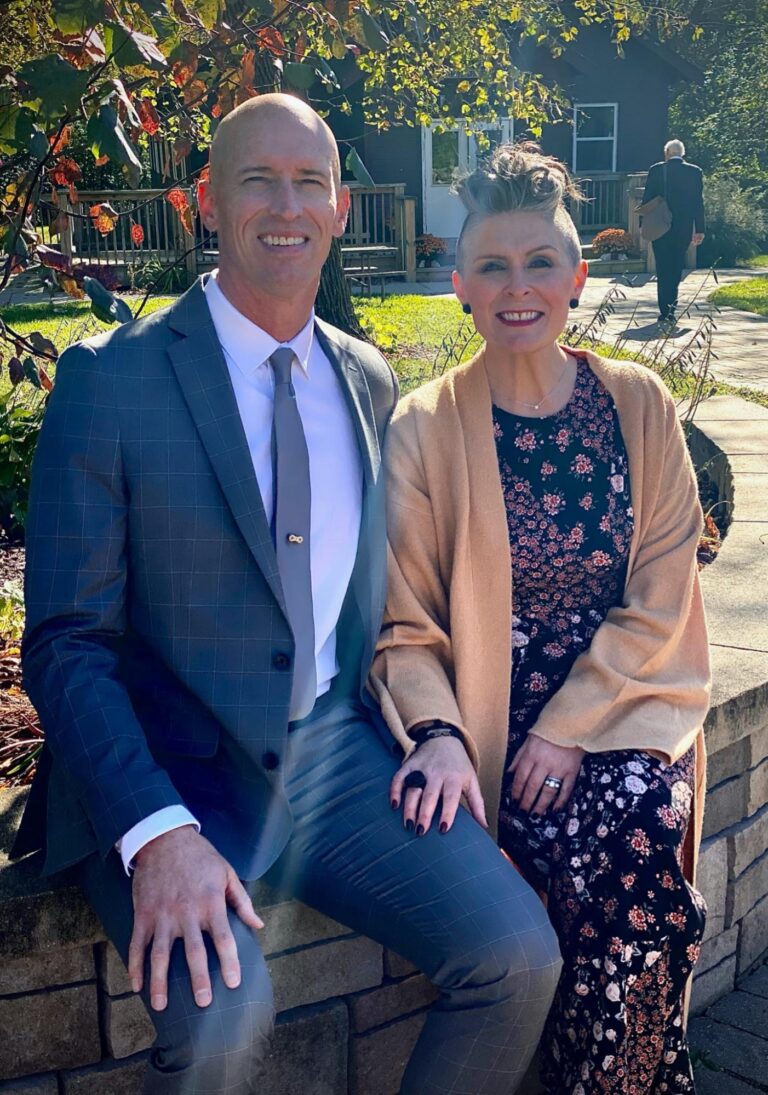 My husband, Pete, and I built our home in Birchwood Point in 2018. We chose the location due to its vicinity to my office and some of Pete's favorite cycling spots, but we've been extra blessed to have landed in one of the best neighborhoods in which either of us has ever lived. Pete and I have two grown daughters/step-daughters and live with our two rescue dogs, Wynn and Sandy. You're likely to see us walking the dogs regularly throughout the neighborhoods, sometimes with a third foster dog. Due to this – and our inherent desire to wave at everyone we see, we've had the chance to meet a lot of people in the area. In turn, I realized there was a big opportunity to collectively bring more neighbors together, which is why I wanted to get involved with the neighborhood association. Outside of being passionate about volunteering with dog rescue, I enjoy all things crafty, connecting with friends and listening to true crime podcasts.
My wife, Jenn, and I moved into our Birchwood Point South home in the summer of 2019.  We welcomed our first born son, Jackson, into the world in April of 2020.  Not pictured are our two rescue dogs Yogi and Luka.  They are both cattle dog mixes that are very grateful that we choose a lot with a backyard.  Jenn is a teacher, and I work as an Environmental Insurance Underwriter.  When we aren't working or taking care of our kid and dogs, Jenn spends time crafting and reading, while I enjoy running and golfing.  I joined the Neighborhood Association Board to dip my toe into local politics and to help my community in any small way that I can.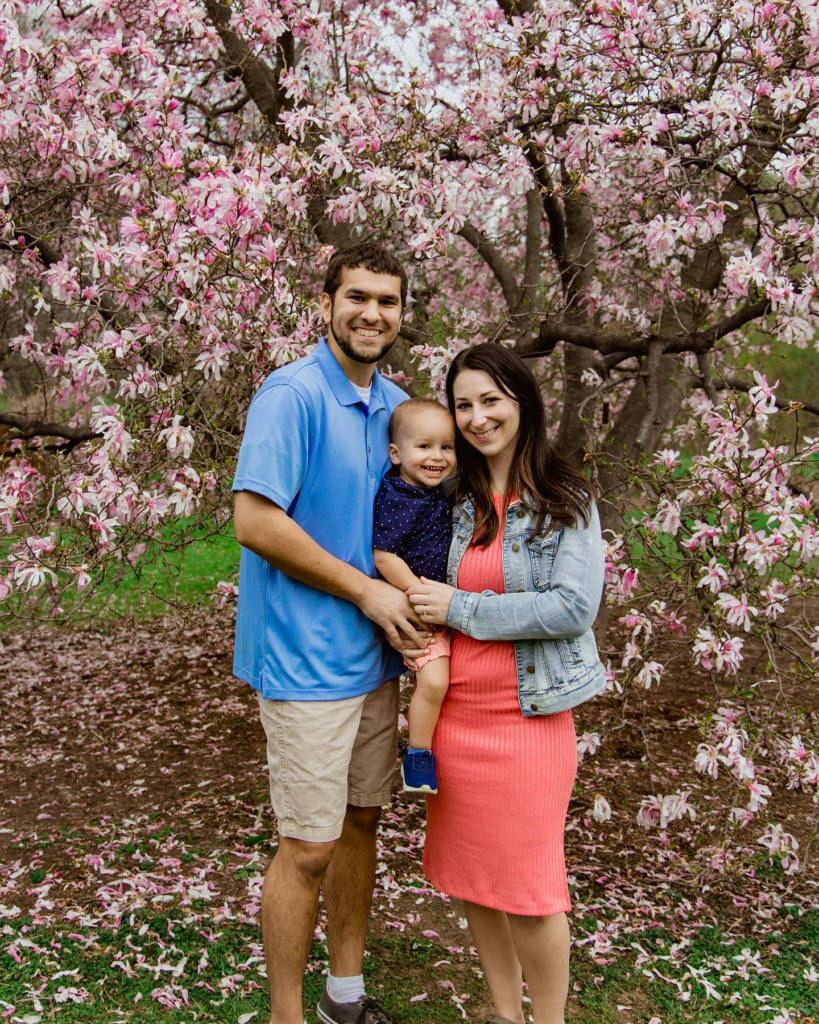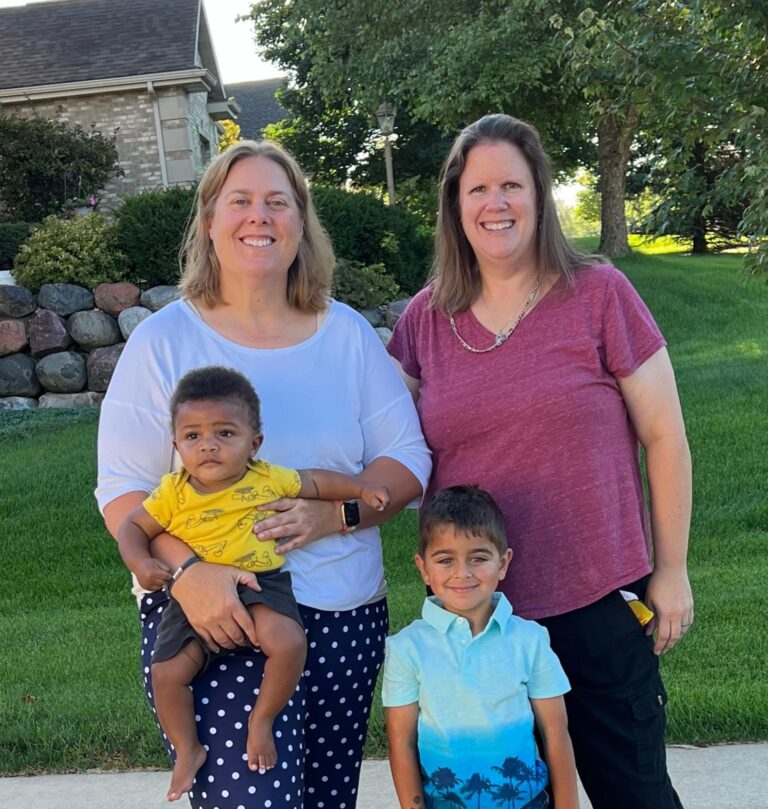 My family moved to Thousand Oaks in Fall of 2021. We relocated from Illinois to be closer to extended family in the area. My wife, Bonnie is a teacher and I am a business administrator for a small business. We have two boys, Alex and Charlie. We have really enjoyed getting to know our neighbors. I decided to join the Neighborhood Association to make more connections in the neighborhood and to our community. Most likely you will see me and my family at one of parks.  Can't wait to get to know you!
My husband, Brad, and I moved to Birchwood Point in 2017. We love the walkability of the neighborhood and it's quiet suburban setting, while still being so close to the heart of Madison. I work part time with UW Health, love staying active, and am a devoted dog-mom and avid Badger fan! As a self-proclaimed introvert, I joined the NA as a way to meet neighbors, connect to the community, and stay in the know!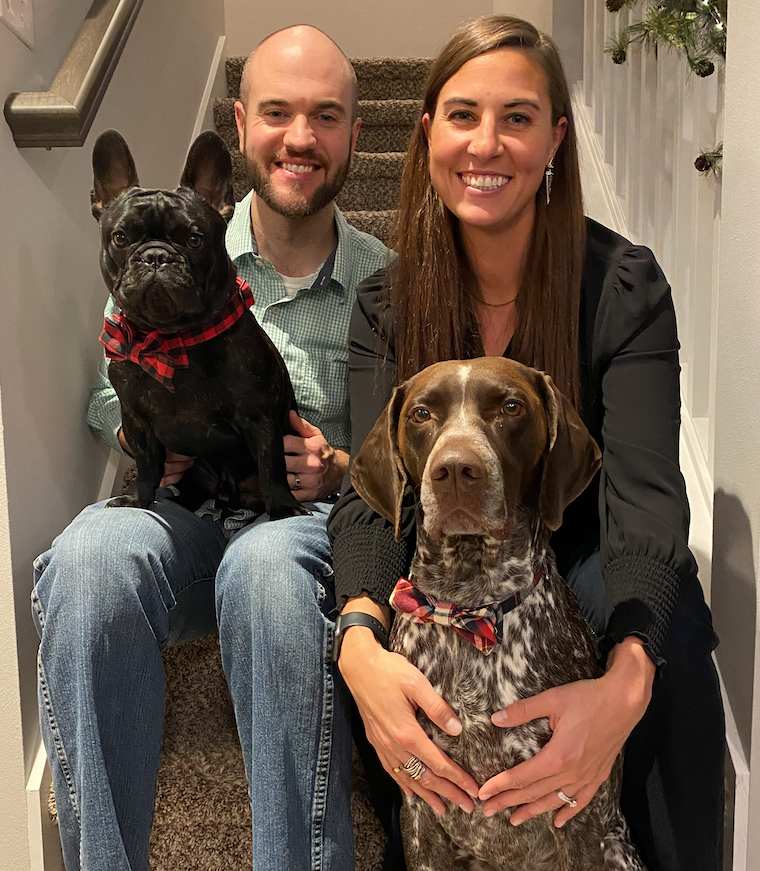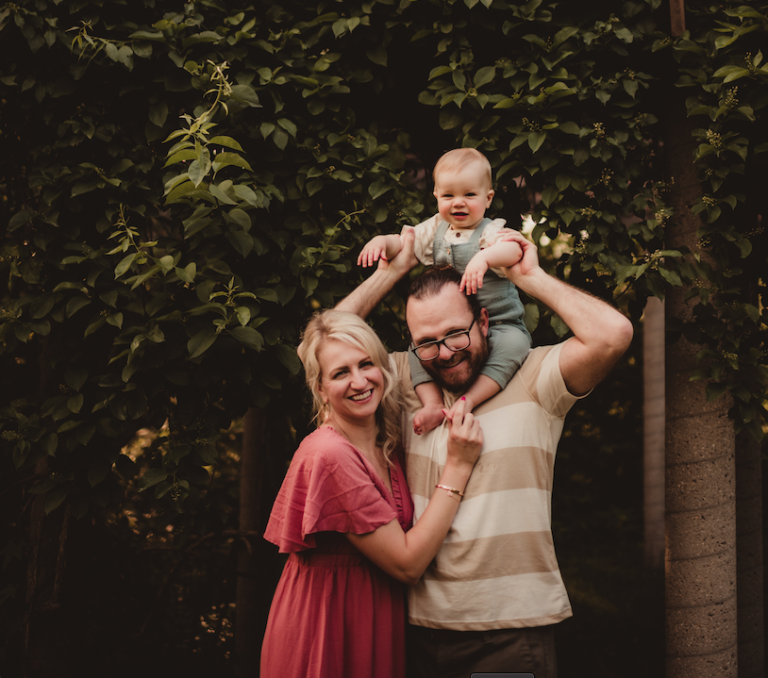 Community Events Coordinator
Josh and I moved to Madison in 2016, and chose Birchwood Point to build our home. We officially moved in August of 2017 with our sweet dog, Tully. Our son Braeden, "B" for short, joined the Boyer clan in April of 2021 and has been the brightest light in our lives! I work in sales for a software company, and Josh is the Activities Director at Sauk Prairie High School. I've truly enjoyed getting to know our wonderful neighbors, many who have turned into friends – and look forward to connecting with many more of you! It's why I wanted to get involved in the Neighborhood Association and help with community events! When I'm not working, I love walking through the neighborhood with Braeden, Josh and Tully, reading, going up north and biking. Josh enjoys golfing and when not working or spending time with his family, you can catch him watching any sporting event (especially the Packers, Brewers, Badgers and Bucks)!